Videointerview – Philip Köster
Last weekend we have met Philip Köster at the "Boot Düsseldorf", the world's biggest consumer show for watersports. We spoke with him about the exhibition, his nomination for the Laureus award, his new sponsor Monte, the wave tour 2013, his Willy Skipper and new moves.
After the interview Philip had to go on the stage to receive his "Surfer of the year 2012" award. Unfortunately Philip can't take part in the Red Bull Storm Chase, which will start on Monday, because he injured his ankle a few days ago.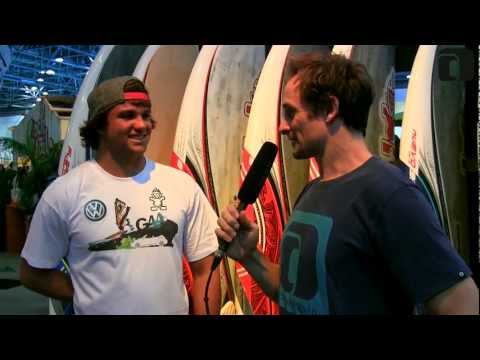 Latest & Best Videos: