Home » Industry
The Boot Düsseldorf Tradeshow 2013 – Preview
On January 19 the "Boot Düsseldorf", the biggest watersport tradeshow will start. Around 1,650 exhibitors will present their innovations in 17 different exhibition halls. The exhibition hall no. 1 will be busy with 44 companies exhibiting their products (equipment, travel agencies, etc.). In exhibition hall no. 2 many watersport shops will sell last year's equipment for reasonable prices. Besides the exhibition many events are planned in hall 1. The centerpiece of the hall will be the 1000m2 big pool, with a cable winch, where SUP events, windsurfing, wakeboard and skimboard action will take place.
Windsurfing equipment companies: Bic Sports, Exocet, Gun Sails, MauiSails, Mistral, Naish, Patrik, Sailloft Hamburg, Severne, Starboard, Surf Line Munich and X.O. Sails. 
What else will happen?
German SURF Magazine will announce the "Sailor of the year". Big favourite is the last year's winner Philip Köster. The winner will be announced on January 19 at 4.00 p.m. 
Announcement of the Windsurfing Talent of the year, who will receive a support of € 2013 for the upcoming season. The winner will be announced on January 20. 
Surf-party at the "Nachtresidenz Düsseldorf", in the center of Düsseldorf (Bahnstraße 13-15) on January 19, at 10.00 p.m. 
Video "Boot" 2012 (German language)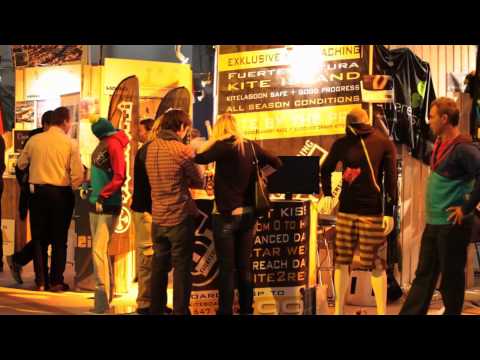 Boot Facts:
Where: Düsseldorf exhibition center, Düsseldorf, Germany
When: 19.1.-27.1.2013
Open: daily from 10am till 6pm
Windsurfing: Hall 1 and 2
More info on the "boot" website: www.boot.de