Positively Kai Episode 17 – Video
KaiLenny is one of the youngest radical waterman and  shares this time big tubes at the famous Jaws (Peahi) surf break with the biggest names of the big wave surfing scene. For the first big wave swell of the season Shane Dorian and co were ready on October 9th and 10th. In a memorable two-day super session, surfers Ian Walsh, Shane Dorian, Kai Lenny, and other daring locals put their fears aside and paddle into some 50ft monsters without any support of jetskis dragging them in. They just used them for security reasons only. Looks like tow-in surfing is history.
We already posted some videos earlier the year, bu this time Kai comments the whole session and that´s great to get great insider infos about big wave surfing. Big respect to Kai Lenny and all the other riders, who paddled in these monsters ad managed to ride the thick monsters.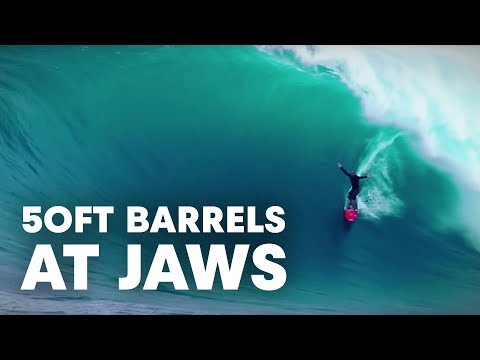 Latest & Best Videos: