MT TEAM Karpathos 2012 – Video
The MT TEAM, a freestyle windsurfing team from Ceske Budejovice, Czech Republic founded back in 2008, spent two months at Karpathos 2012 during this summer. The wind was blowing every single day, sometimes very gusty and strong up to 50 knots.
"Indeed very hard freestyle conditions, but we could be on the water every day and I think, we enjoyed it. Most often we used sails in 3.6 m  up to 4.2 m. In total Karpathos is such a nice island and we will return there next summer for sure." Tomáš Parýzek commented their trip.
We like the clip and how much effort the guys from the MT TEAM put into the filming and editing this 9.45 minutes long clip. Well done! The whole clip got edited by Michal Tomas, one of the two sailors. As well on the clip are their attractive girlfriends Ramca and Adela plus the dog called Snickers.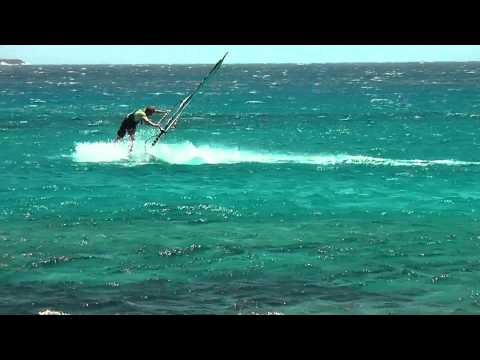 Latest & Best Videos: