Jericoacoara Spotguide – Episode 4 – Praia de Malhada
In the fall of 2012, Windsurfing Into the Unknown explored around the famous windsurfing and tourist town of Jericoacoara, Brazil, to see what kind of windsurfing spots they can find. Phil Soltysiak (CAN-9) and Michael "Rossi" Rossmeier (AUT-256) created a 4 episode series showcasing good spots to windsurf that are accessible from Jericoacoara. This is the fourth and final episode and  presents – "Praia de Malhada", the onshore wavespot. A must for all Euro onshore wave fans. Rossi and Phil had fun there. They both nailed nice Backloops, Takas and Forward Loops. They show their talents in wavesailing. Looks like freestyle and wavesailing in onshore conditions complement each other. Well done boys!
Praia de Malhada is a side-onshore wave spot located upwind of Club Ventos in Jericoacoara. The conditions are the best at mid-tide and if it is your first time there make sure to check out the spot at low-tide so you are aware of where to watch out for rocks. The spot is not particularly dangerous, but it is also not a beginner spot. 
 The mission of Rossi and Phil is to discover and explore the world's coastlines, learn with and through local cultures with an open mind and respect for the natural environment, guided by their passion and addiction to nature's elements of wind and water. Read more about their idea behind the project and the Jeri clips in our interview. Link: Interview with Rossi and Phil
The following clip got filmed and edited by Tristan Siefert.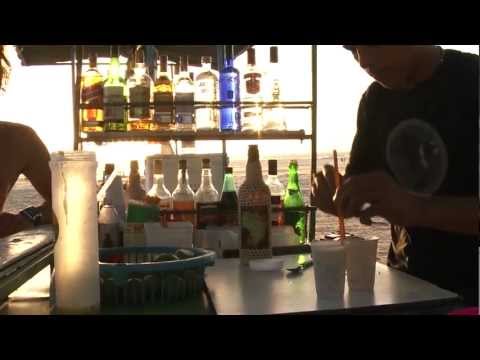 If you are interestred , check out the other 3 episodes about Jericoacoara:
 Links to the Jeri spot guides:
Latest & Best Videos: