Formula Experience Worlds 2012 – Video
Congratulations to Brazilian outstanding athlete Paulo Dos Reis (BRA-3333) winning the 2012 Formula Experience World Champion title at Paracas, Peru in front of very talented young Spaniard Pablo Ania (ESP-16) and experienced Nicolas Schreier (PER-2) from Peru. FE Masters Champion is Marcello Morrone (BRA-3), FE Youth Champion is Gabriel Bastos (BRA-127), FE Women's Champion is Bruna Mello (BRA-49) and Alessio Botteri (PER-20) is the undisputed FE Junior Champion.
46 competitors from 10 different countries – the Peruans were dominating with 29 competitors – were participating in the event from December 17th till 22nd 2012.
The competitors enjoyed competing in excellent conditions at the lagoon of Paracas, Ica, Peru. In total 14 valid races got finished. The 15th race, it would have been the last possibe one according to the rules, got abandoned. The wind had a great variety some with very strong windraces in 25-26 knots, some in 12-16 knots and some with  light 7-8 knots of wind. 
FE is a One Design Class, which allows an easy entry into Formula windsurfing. Formula Windsurfing allows planning around at 6 – 7 knots of wind. The first FE Worlds were held back in 2004. In the open Formula Windsurfing Class Windsurfpro Ross Williams (GBR-83) has won the 2012 Worlds and leads the actual ranking. Read an interview here
FE is an interesting concept, as it limits the amount of gear. It´s very popular in South American and Central American countries like Brazil, Peru, Argentina or Mexico. But actually there are active FE windsurfer in Europe, predominantly in Spain, Portugal, Italy, Netherlands or Russia.
If you are interested in the FE (Formula Experience) One Design class equipment check out the following links:
Watch an excellent video, which shows FE racing action in the lagoon of Paracas.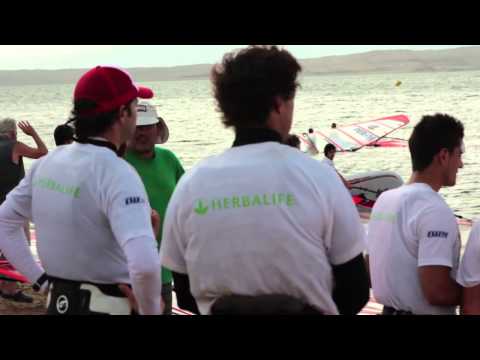 Latest & Best Videos: