Home » Race
Antoine Albeau set a new Windsurfing Speed record
On the 4th day of the Lüderitz Speed Challenge the mythical 50 knot barrier was smashed! 
First, it was the French windsurfer Cedric Bordes, who did a new record with 49.66 knots. He held the record for 20 minutes, before the Swedish windsurfer Anders Bringdal broke the 50 knots barrier with 50.46 knots. But this record got smashed again by the 2012 Slalom World Champion Antoine Albaeu, who put the pedal to the metal. Antoine rushed  down the 500m strip in 50.62 knots. (All the speeds still need to be ratified.) In the end just 0.16 knots were in between Anders and Antoine. That is not much. 
VESTAS Sailrocket
Update 17.11.2012
The speed sailing boat Vestas Sailrocket is at the moment in Walvis Bay (Namibia) and set a new world speed sailing record with 59.23 knots average and 62.53 peak. 
TIMES on day 4
Antoine Albeau: 50.62 knots (93,74824 km/h)
Anders Bringdal: 50.46
Patrik Diethelm: 49.71 
Cedric Bordes: 49.66
Nick Vardalachos: 48.84
Farrell O´Shea: 48.21 
Jurjen van der Noord: 47.53 
Christian Benzing: 45.57 
Zara Davis: 44.92 knots 
Zena Erdil: 43.81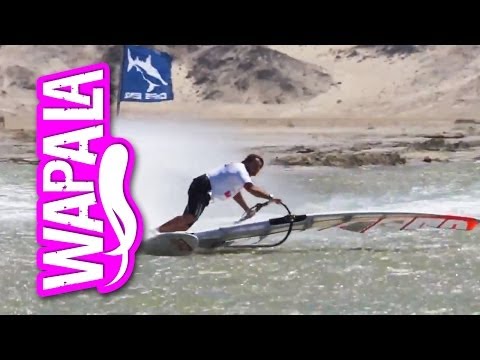 More info and pics at:
Actual Sailrocket video from a light wind day
Check out this vid also. The Sailrocket was "flying" back in 2008