Rip Curl Pro Portugal 2012 – Video
The second round at the Rip Curl Pro Portugal 2012, the 8th tourstop of the ASP World Championshiptour 2012, got completed on day 5 at Supertubos, Peniche, Portugal. The fight for the this year´s title is a tight one. Joel Parkinsen, Kelly Slater and Mick Fanning are the top three ranked surfers at the moment. All three are still in the competition. Event No. 8 of 10 on the 2012 ASP World Championship Tour not only plays an important role in the hunt for the 2012 ASP World Title, but also the requalification campaigns of the world's best surfers.
Kolohe Andino (AUS), 18, 2012 ASP WCT rookie, continued his form run throughout Europe defeating sole Portuguese representative Tiago Pires (PRT), 32, in the final heat of the day. Tiago had thousands of fans behind, but lost in a very tight decision by 0.20 points.
The event will be on for another more days and the swell forecats looks excellent. Right now there are running heat s of round 3. You can watch them live here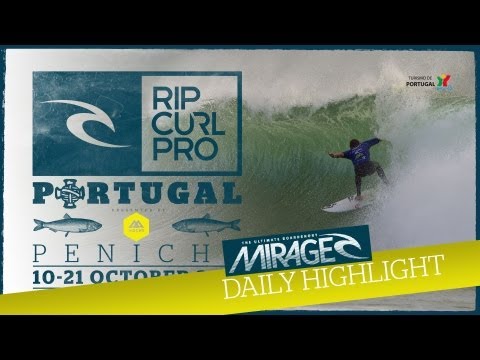 GD Star Rating
loading...