Max Rowe Europe Road Trip – Video
Max Rowe (24) is a dedicated freestyler sailing all around the year, currently ranked 18th on the PWA tour. If he is not at Dahab, Egypt or Vassiliki, Greece, he mostly sails at his homespots in UK or goes for trips. This time he did a really nice roadtrip together with his girlfriend Bethy Mercer. They both travelled to Tarifa, South of Spain, Praia de Marthinal at Sagres, Portugal and Etang de Leucate, South of France.
They scored very nice freestyle conditions, from medium to strong wind and very flat water at Portugal. "Some footage taken from a road trip I did with my girlfriend Bethy Mercer back in May 2012. The spots featured here are Sagres, Tarifa and Leucate! It was my first go with Final Cut, but unfortunately I didn´t get a chance to fully finish the credits and colour corrections as my girlfriend managed to break her laptop that had the software on it! All clips were filmed with the Canon 600D."
Well done Bethy and Max!! Good luck Max for the Worldcupfinal at Sylt, Germany! And one last helpful technical tip before watching the clip: "The clip is best watched when switched to 1080p on the settings bar!"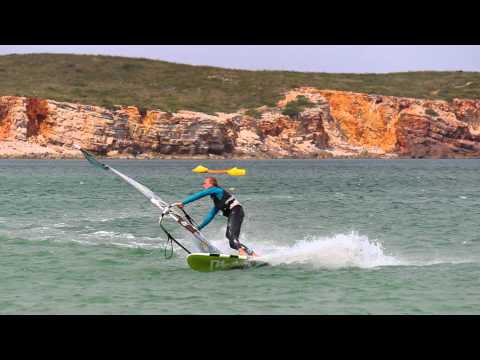 GD Star Rating
loading...
Latest & Best Videos: